Fire
Protection Equipment
Our clients can avail a comprehensive range of Fire Protection Equipment from us. Our product manufacturing unit works arduously to build better quality products. The manufacturing is in compliance with the guidelines stated in the ISO standard. We also provide fire safety equipment as per the specifications mentioned by our clients. The application of our fire safety products is diversified and our variety of products may be used in hotels, hospitals, mall, factories, houses and other buildings to mitigate any security risk to property and life.


Landing
Valve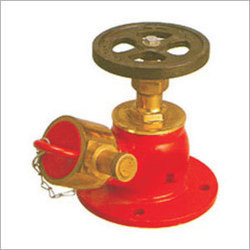 A comprehensive range of Landing Valves is available at consumer's disposal. These landing valves are manufactured with the use of latest machines. These valves are used in various industries as firefighting equipment. Landing valves are basically valves that may be placed on various floors of a building for water supply. When an emergency situation comes up a hose pipe can be attached to these valves to put out the fire. These valves are available with a 63 mm diameter in both single and double head formation. These valves are widely used for their anti-corrosive properties, high tensile strength and longer service life.
Universal
Branch Pipe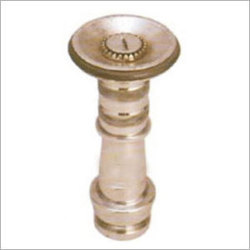 Universal Branch Pipe is firefighting equipment that is available in various sizes to fit with hose. These pipes find their application in general firefighting, marine fire fighting and bonfire fighting in oil refineries to mitigate threat to life and property. Universal branch pipes are manufactured at our unit with the best quality of raw material available.
Three
Way Suction Collection Head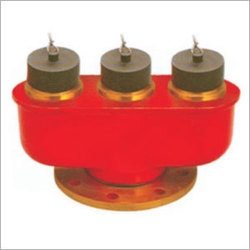 Three Way Suction Collection Head is important equipment used by firefighters when a fire breaks out. This head has valves for three hoses. Our suction collection head couplings & fittings are used for connection and operation of suction hoses & equipment. This essential equipment comes along with the option of flanged and threaded connections which consumers may choose from. This equipment is manufactured at our facility under supervision of skilled engineers which ensures enhanced quality of the product.
Draw
Out Connection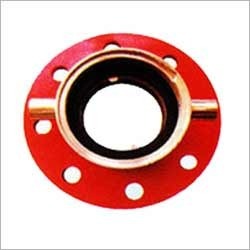 We also manufacture and proffer draw out connection that allows single or multiple assembly for industrial control equipment and for related control circuit devices.


Size : 100mm
Performance : Hydraulic Test : 21Kgf/cm;
Material : Gun Metal & Cast Iron.
Hose
Real Pipe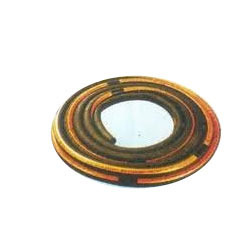 Specifications : -

Size : 20mm Dia
IS : 444 Type-I & Type-II
W.P. : 6Kgf/cm2 (Type-I)
10Kgf/cm2 (Type-II)
Bursting Pressure:19Kgf/cm2 (Type-I)
32Kgf/crre (Type-II)
Suction
Hose Coupling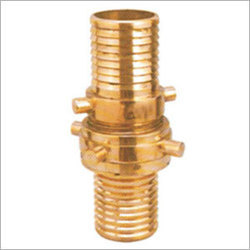 Suction Hose Coupling is used to join two different pipes to increase the overall reach of the hose. We proffer suction hose coupling used in fire fighting operations. We manufacture couplings in accordance with international safety standards and the couplings are durable enough to with stand burns and wear and tear from sharp edges. Our suction hose coupling are available as per ISO 902-1992 in the market.
Fire
Hose Cabinet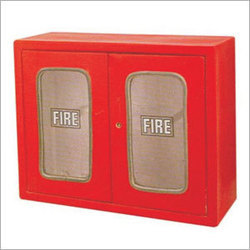 Fire hose cabinets are used to store fire hose and equipments. This implies that the cabinet must be of durable quality since the equipments to fight the fire outbreak are all in it. These cabinets are manufactured using thick metallic plates, which is rugged, fire resistant and durable to a great extent. These cabinets are customized for two or one fire hose. A clamp set along with the cabinet is also provided to fix the copper branch pipe with varied parts like door of glass frame, door front lock, key box and side ventilation.
Hose
Reel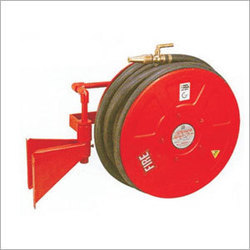 Hose reel, as the name suggests, is a pulley around which the hose pipe is wound. We manufacture and proffer hose pipe reels of different sizes depending upon the size of the hosepipe installed. The material used in manufacturing.
Fireman
Axe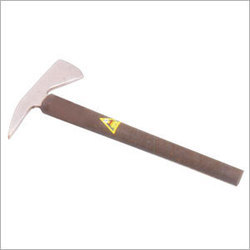 A fireman axe is essential equipment for every fire fighter. We offer our clients an extensive range of Fireman Axe. The axes that we manufacture are of the best quality. Not only are they capable of breaking hard objects at the time of emergency but are also fire resistant and corrosion proof. The rubber handles of the axe are of superior quality and can withstand heat. They have a durable finish and high tensile strength.
Dividing
Breeching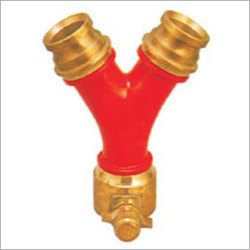 We provide our clients the option to choose from a range of dividing breeching available in various dimensions. The dividing breechings manufactured at our unit are robust, resistance to corrosion and has high tensile strength. The raw material used by us in constructing this equipment is of best quality available. We also proffer to our client's request and manufacture customized breechings.
Rein
Forced Rubber Lined Fire Hose
| | | | |
| --- | --- | --- | --- |
| Diameter | Bursting Pressure | Proof Pressure | Approx.Coil Dia (30 M. Length) |
| M.M. | kgf/cm2 | kgf/cm2 | CM |
| 38 | 35.7 | 21.4 | 45 |
| 50 | 35.7 | 21.4 | 45 |
| 63 | 35.7 | 21.4 | 45 |
| 70 | 35.7 | 21.4 | 45 |
Water
Foam Monitor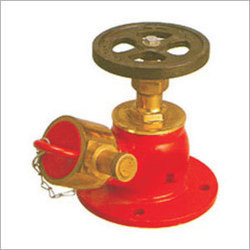 Avail from us optimum quality range of Water Foam Monitors that is manufactured in accordance with set industry standards.
Size : 63mm Dia
Body : Welded from M S Seamless Pipes Bends
Range : 50 to 60 Mtrs.
Flow : 2300 to 4000 LPM